Finally! Now that you know how to establish and optimize a website for your small business, leverage social media and multimedia marketing. And you also learned about the right way to administer PPC and PPL campaigns and optimize Google My Business. This time, you could use some tools to monitor, assess, and measure your information and ensure you're on the right track. Keyword and Call Tracking are extremely important for small businesses with online marketing.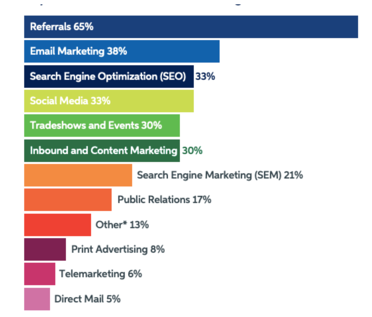 There are a lot of different tracking mechanisms you can put in place. But here are three examples of them:
1. Analytics Tracking
Google Analytics is a fantastic, cost-free website data analysis tool. It demonstrates how many people visit your website every day, every week, every month, and every year. It also reveals the search terms they used to find your website, the pages they viewed, and how long they spent there.
You want to know how many people are visiting your website and whether that number is rising. The essential thing you want to learn from Google Analytics is where you started, where you are now, and how you are doing. You only need to visit Google.com/analytics to get started with Google Analytics.
You should evaluate your progress since beginning the entire internet marketing process to see how much you've benefited.
It's a straightforward procedure. You use various methods to confirm your website ownership before adding a piece of code to its HTML. Once you've done that, you've set up tracking and are ready to go!
2. Keyword Tracking
In the earlier chapters, we discussed keyword research. Another method to find out what terms people are using to search for your services is called keyword tracking.
Some tools can show you where you stand for those different keywords on Google, Yahoo, and Bing.
Here are 4 of them :
You select your most critical keywords, enter them in these trackers, and then set up a weekly and monthly report that displays your position on Google, Yahoo, and Bing.
You can quickly examine your website's performance in the search engines with a report like this. If you've put out the website correctly with the proper on-page factors, such as titles e tags, header one tags, meta descriptions, etc., you'll notice yourself rise in the rankings. If you're creating citations and links and have a proactive review acquisition strategy in place
To move a keyword to the next level, you can go back to it, determine which page is well-optimized for it, examine your links and link profile, and do whatever else is required.
3. Call tracking
This one is just as crucial to the tracking process as the others. Rankings and increased website traffic are great, but in most organizations, nothing transpires until the call gets placed. Calls are essential to your company. You should have a tracking device to determine the number of calls made each month and the topic during the talks.
Do phone calls result in sales? Where the rubber hits the road is there. That is the purpose behind all we are doing. Who cares if being the top one in everything doesn't result in genuine commercial success?
Here are some Call Tracking Tools:
Depending on your area code, you can select a phone number using most call tracking services. You then enter the desired number. You pay a little monthly charge of $2 to $5 and receive a tracking number in return.
Then, you can include the call tracking number in the visuals on your website to keep track of the calls made and even listen to the conversation recordings.
You can use many tracking techniques, especially now that many tools and platforms have already been present. However, having analytics, keyword tracking, and call tracking offers you the most crucial KPIs to monitor.
Ultimately, none of this is about achieving higher rankings. Who has the most visits is generally not meaningful. The only thing that matters is getting more calls, which results in more sales and boosts your revenue.
It assists you in seeing future difficulties and overcoming them, tracking and maintaining your attention on what is crucial to achieving your goal. Spend time setting up the appropriate tools to monitor and assess your development. It can help you maintain a happy attitude and set more achievable goals.
Most people usually set up everything else first, then skip this step. But if you do that, it's like fighting in a war without using your best judgment. You use every weapon at your disposal. Moreover, you are killing your teammates without paying attention to who you are killing. You must identify and strike at their weak points to defeat your adversaries.
Imagine that you had a fantastic website optimized for mobile devices and search engines, effective PPL and PPC ads, and e-mail marketing. Up until you started tracking, you felt things were going great. You must be aware of your progress from the beginning; do not overlook the significance of this stage. You can see how Keyword and Call Tracking helps businesses assess which areas to focus on for better results. Do not think twice about administering those mechanics to your strategies. By finishing this chapter, you can see that Keyword, and Call tracking is as critical as all the other previous methods for small businesses.