In this day and age, there are a lot of available opportunities for businesses and business owners. Regardless of what kind of business you have. May it be small, big, old, rookie, or established. Yes, you read it right! Everyone, including you, can have endless possibilities and opportunities to help your business grow. One of those is Google My Business.
What Exactly Is Google My Business, And How Does It Work?
GMB (Google My Business) is a free online listing service incorporating the Google search engine. It is one of the most effective ways for your business to get new customers online. It is the quickest tool for your business to be discovered on Google when potential customers search online for the nearest business or company.
When a customer searches for services, shops, products, or anything that businesses can offer, it will immediately appear on Google searches if the business or company has a Google My Business page. For example, if the customer searched for "Acrylic Nail Salon near me" and your nail salon has a GMB page, it will appear in the Google search. If you get chosen, bingo! You now have a new customer.
What Does It Cost?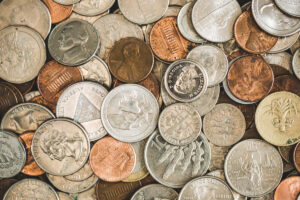 This question is one of the first and most frequently asked by business owners about GMB since it is an excellent help for businesses. The good news is that Google My Business is free. It is an ideal and excellent service for small and start-up business owners to acquire new customers by being seen on Google search. You will be able to manage your business and reach more new potential customers from your business profile at no cost.
Is It Helpful For My
Small

 Business?

Google My Business aims to help small local businesses grow by being seen online by potential customers. It ensures that your local business ranks whenever a customer is looking online for the products or services that align with what your business or company provides. For the customers, it is like putting them in a pool of choices, whereas for businesses and companies, it is like giving them an audience where they have to stand out and get chosen.
How Do I Start?
When we hear things such as "Setting up a listing in Google My Business," it seems intimidating, and it sounds like it requires a lot of things. The good news is, it doesn't! You can start your business's Google presence by setting up your listing. It is fast and straightforward. All you need is a Google Account, and you're ready to go!
Set Up Your Google My Business Listing.
Here is a step-by-step guide on how to set up a listing for your business on Google My Business by Christina Newberry. 
Log in to Google Business Profile Manager  –

You are immediately logged into Google Business Profile Manager if you are already into a Google account. If not, log in with your usual Google credentials or create a new Google account.
Add your business

Enter the name of your business. Proceed to click "Add your business" to Google in the drop-down option. After that, click "Next" after choosing the category that best fits your company or business.
Put

your

location

Choose "Yes" if you have a physical location that clients can visit. Then include your business's exact address. You could be requested to place a marker on a map to indicate the place's location. You can specify your service areas if your business allows in-person services or delivery but does not have a physical site that clients can visit. Finally, press Next to move forward to the next step.
Put your contact information.  

It is a significant step. For customers to contact you, enter your business phone number and website URL. A phone number will not be required unless you want phone calls to be the way to reach your business. Click "Next" once your information is complete.
Verify your business

 Provide an actual physical address. This information is not given or shared with the public or visible on your Google Business Profile; it is for validating your business. Then press "Next" after entering your address. Then, Google will provide the appropriate options for validating your account. Physical companies will need to receive a letter to confirm their address. An email address might identify businesses in the service sector. If you visit https://business.google.com after receiving your five-digit code, enter it and select Verify or Verify business.
Customize your

profile

It is where the fun begins, and you can better express the essence of your company. This feature gives an avenue for your business to stand out. Add your opening and closing times, preferred communication methods, company details, and images. You may now click "Continue" when you are ready. The Business Profile Manager dashboard will be where you are. You may control your business page, examine insights, control reviews and messages, and make Google advertising from this page. 
In just six easy steps, you are now ready! No sweat! The next step is to get prepared for an overflow of orders and customers.
Is It Better Than A Website?
Website features offer much more personalization and control than a Google My Business page. Still, it increases the visibility of your company's information in search engine results which websites don't do. Most of the time, websites serve as a user's first introduction to your business when they look for it online. In contrast, Google My Business lets you communicate directly with potential customers. A website gives you more opportunities to stand out from a crowd of business directories and showcase more in-depth details about your business, such as history, mission, vision, etc.
The customization and depth provided by a website and the discoverability power that Google My Business gives are an edge for your business. In the simplest terms, they are "better together." They are more of a team than rivals. Both will help your business significantly when utilized at the same time. They compliment each other in such a way that shortcomings are filled up by each other.
If you are a business owner, it is best to have both a website and a Google My Business page simultaneously. Be able to benefit big time because they are both opportunities that can help your business grow in their different ways.
How Many People Use This?
According to Safari Digital, 97 percent of users looked for local businesses online. According to local search statistics, 12 percent of us conduct these searches daily, and 54 percent do so at least once each month. Imagine this massive number of people being able to see and discover your business and the services you offer. Especially those who are near you. When they see how reliable and outstanding your business or company is, consider them your new customer.
Many people use Google to search for businesses and services near them. Maximize this opportunity by doing your best. Make your business stand out among other businesses and companies near you!
What are the Dos and Donts Your Google My Business Page
?
As GMB is already an opportunity, you may be wondering what the things you should and should not do on your Google My Business page are. According to Don Romanek, here are some helpful Dos and Don'ts that you should apply in using Google My Business to have a successful listing.
DOs : 
Complete your listing precisely 
Google will use the data from every section to get the most accurate results. Make sure to give Google the complete picture of your business so that it is fully aware of all your services and gets real results. Completing your listing saves time, effort, and further need for communication. When the listing is complete and precise on your Google My Business page, it will single-handedly improve a business's local SEO ranking.
Clarity and

Accuracy 
Double-check the business name, address, and phone number that you entered. It must perfectly match the information on your website ( if you have one ). Such vital information about the business should be accurate and laid on the website straightforwardly and understandably.
Be quick in entertaining customers. 
Who doesn't want a fast response while availing of services or products? No one. Customers desire responsive providers, one of the most significant factors they look for in businesses. They might like your business's products or services, but if another one replies faster than you, the customer is already theirs. Well, it's not always the case, but it's mostly like that. Speed in responding to and entertaining the customers is just as important as how your Google My Business looks visually.
Adding and

Updating

high-quality

photos 
Most customers are particular about photos, especially businesses with physical places they can visit. Treat your Google My Business page as if it is Instagram or Pinterest; make sure the images look good but stick to accuracy. Do not cheat the customers by making the images of the place look great but bad in person. Work harder to make both nice. The more updated and high-quality the photos are, the more chances customers will get attracted to your business.  
Reply to reviews 
Good or bad, acknowledge reviews. When somebody takes the time to mention your business, let them know you appreciate it. People are busy with their lives, and it takes time and effort to be able to give a little review. Respond to reviews and make sure that you appreciate their feedback. They could've just not cared at all after the transaction, but there must be a reason they would leave a review.
DON'Ts :
Put fake reviews
Posting false reviews will make your business appear desperate, which is unsuitable for its image. False reviews are so simple to detect by Google, and there could be severe repercussions if they find out. By doing this, you compromise your business and its identity. Be patient, and authentic reviews will come.
Get defensive in your responses to bad reviews.
A poor response to a dissatisfied consumer might have a more significant impact than the review itself. It doesn't improve your rapport with the reviewer and could rapidly turn off a potential customer reading your response. What you should do is offer an apology for the unpleasant experience and make sure it is sincere, make a request for more details to be able to assess what went wrong, and have a private discussion of the problem. Reassure the customer that you will do your best for all the bad events not to happen again and improve the services or products as much as possible.
Be inconsistent in updating the page.
Make sure everything is up to date, such as an address, name, contact number, etc. It is vital because this reflects the reliability of your business. If the details on your GMB listing are incorrect because it is not updated and the customer followed what is on it, there will surely be a bad review. It may result in a bad experience for the customer and lead to not recommending your business at all.
Take bad reviews lightly.
Reviews are there for a reason, and customers usually address this because either something went wrong, they had a great time, or they have suggestions for your business in areas they think you can improve. Always attend to the bad review(s) and study why it happened. Make sure to do something about every thought as soon as possible, making improving your business and satisfying customers your goal in being serious about your business's feedback.
 Violate Google's guidelines
Google has several policies in place that you should always read and be reminded about to avoid breaking them when using Google My Business. It would be best if you always were careful in abiding by Google's policies so you can void suspension and other problems that may arise from it.
How To Stand Out Among Fellow Local Businesses
?
Many businesses have their tactics to stand out and make themselves the most noticeable amongst all the companies and businesses. Standing out means you will be separated and set apart from your competitors for some reasons. You will not just blend in with the stereotype of customers, which is "They are all the same." Your business is not, and you must prove it once you have a chance.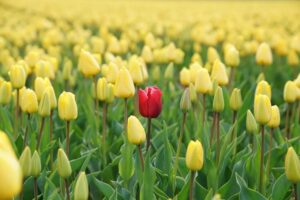 Here are some tips to help your business stand out :
Visuals
Photos are crucial for the customers because that is one of the main details GMB has. For example, when a customer searches for the nearest cafe, the first thing that customers will check on the Google My Business page are the photos. So, for your business to stand out more than others, pictures that you will put into use to showcase the visual representation of your business ( if it is physical ) and products must be high quality, precise and accurate.
Understandability
It is not the place for complexity. Google My Business information must be precise and accurate. The customers are after the essential details about the business and nothing else. Consider how the information on the page is laid and make sure it is understandable as possible. No intricate words that will possibly confuse the customers.
Excellent and fast customer service
Businesses should never make the customers wait too long or let them have a hard time, but most businesses do it. Responsive businesses always stand out among all the other businesses, and it's a no-brainer why. It will always reflect in the reviews, leading to a good reputation for the business. Responsive and customer-caring businesses are the ones that grow fast because it results from repeat customers and recommendations. Imagine you are the customer. You wouldn't want to wait so long for a response. Be alert, respond as soon as possible, and engage the customers as much as possible.
Accuracy
It simply means, "What you see is what you get.". The photos set the customer's expectation of the services or products your business will provide; thus, high-quality images are significant. Accuracy is a principal factor in standing out. Accuracy defines the integrity of the company and shows what kind of owner and employee the business has.
Imagine seeing an aesthetic and minimalist photo of the nearest cafe to you. When you come, you see the images are not close to the restaurant's appearance. Or you upload other nail tech's nail art, and the customer expects you to do it, but you didn't reach the expectation because it wasn't you who created it, but it was on your page. Another example is when the contact number on the page does not belong to the business, or the address is not updated, and it bought the customer to the wrong place. Accuracy is critical; you don't want to mislead the customers.
Quality
Wherever we go, there is always one thing we look for in everything: quality. Customers avail services and products with the money they earn. And when they buy or get assistance and services from your business, you must be able to provide at least the standard quality they deserve. It will result in the satisfaction of the customers and their loyalty to the business. Quality establishes that higher revenues and productivity is possible for the company. This factor helps differentiate your business from its competitors.
How Do I Get A High Local Ranking?
The ranking is one of the essential things in Google My Business because it is always advantageous to be at the top. Do you want to know how to get a high local ranking? Say no more! Google's got you the most helpful tips to attain a high ranking.

Finish the data entry
For each search, local results favor the most pertinent outcomes. When conducting the appropriate search inquiries, matching businesses with complete and accurate information is simpler. For users to understand what you do, where your location is, and when they can visit, ensure you have included precise business information in the Business Profile.
Give details including, but not restricted to, your:
Physical location
Call-in number
Category
Attributes
Note: As your business changes, make sure to keep your information always current and up to date. Be attentive enough to learn how to edit your business information.
Verify your locations.
Verify the addresses of your business's locations to increase the likelihood that they will appear in local search results on Google products like Maps and Search.
Update your business hours regularly, including when you open and close and
special hours
for holidays and events. Accurate hours info lets shoppers know when you're available and gives them confidence that your business will be open when they arrive.
Manage and answer reviews
React to customer feedback regarding your business. Responding to reviews demonstrates to customers how much you appreciate their opinions. High-quality, favorable evaluations might increase your customers' likelihood of visiting your location.
Include shop goods
If you own a retail store, you may advertise what you provide to potential customers by including your in-store merchandise in your business profile.
Add photos to your Business Profile to showcase your goods and services and tell the story of your business. Depending on what they are searching for, accurate and appealing pictures may also show and let the searchers know the services you offer.
Which Factors D

etermine

My Ranking?
According to Google, three factors determine the local ranking. Below are the three factors and their significance in determining the "Local Ranking."
Relevance
It is the degree to which a local business profile corresponds to a searcher's needs. To help Google better understand your business and link your profile to pertinent searches, provide precise and accurate business information.
Distance
Distance considers how far away from the location term used in each potential search result is. When a user searches without specifying a location, we will determine length based on the information we have of the user's location.
Prominence
The term "prominence" describes how well-known a company or a business is. Search engine results attempt to reflect the fact that some locations are more well-known offline through local ranking. Famous museums, storied hotels, or well-known retail chains, for instance, are likely to appear prominently in local search results.
Additionally, the one that determines prominence is the data Google has collected about a company from various online sources, such as links, articles, and directories. Google review volume and review quality affect local search results. More reviews and favorable ratings might enhance the local ranking of your company. Best search engine optimization (SEO) practices are in place because your position in web results is also a consideration.
Relevance, distance, and prominence are the main factors that determine local outcomes. These elements work together to help us locate the best match for your search. For instance, Google's algorithms may determine that a company farther away from your location has a better chance of having what you're looking for than a company closer to you and, as a result, rank it higher in local results.
Is Google My Business Hard To Maintain?
Google My business is not hard to maintain; if anything, it is low maintenance. Aside from being free and highly convenient for business owners and customers, it doesn't require much. After setting up your listing and making sure that every single piece of information is accurate and verified, all you need is consistency and attentiveness. When you are responding to customers consistently and updating any changes connected and essential to your GMB profile as soon as possible, that is pretty much all you need.
What Are
Citations,

And Why Are They Important?

Citations are references to your business's name, address, phone number, or NAP as it appears online. These details might appear on social media platforms, websites, apps, and local company directories. Citations both aid in local company discovery and affect local search engine rankings.

In particular, having solid primary citations can improve your position on Google's local search results pages. These details are essential because they define your identity and help Google separate you from all other businesses listed online. They also function as a distinctive marker and your business's identity. Without citations, a company can appear unremarkable to the search engine algorithm and hence have a lower chance of appearing in pertinent searches. Citations as sources improve your rank and enhance a search engine's confidence in the data about your company.
---
"When opportunity presents itself, don't be afraid to go after it."

---